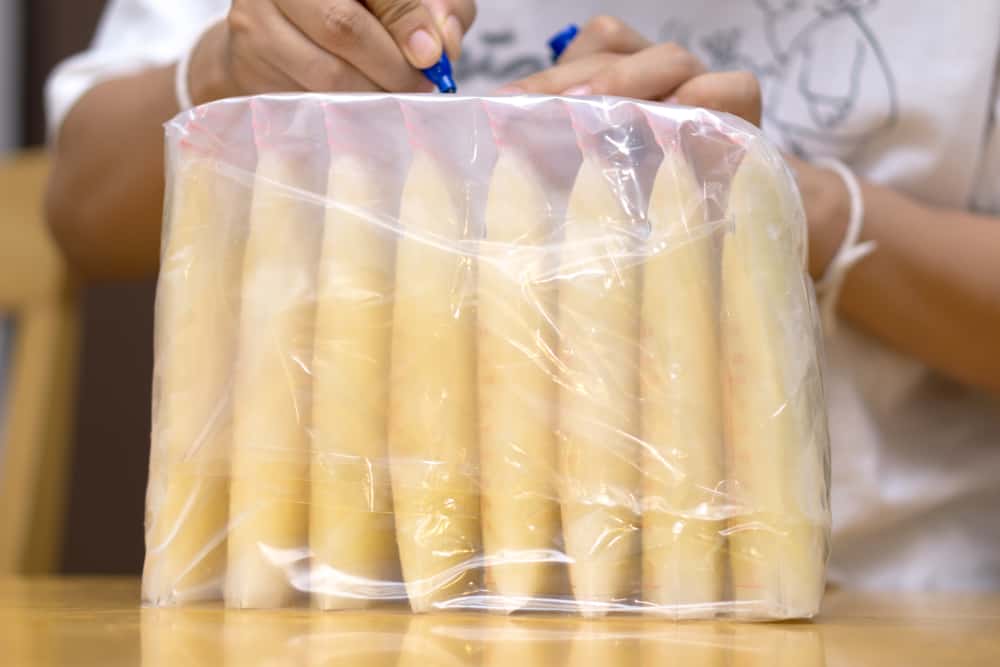 Hello again mommies! Are you currently breastfeeding your baby and want to know more tips about breastfeeding? You are probably wondering where to get the best breastfeeding storage bags for your use. These days, we opt for a modern solution like this to ease our life. Since we are talking about breastmilk storage bags, why don't we take a look at the types and functions of these products in this post? If you are a new mother especially, this post is beneficial as it might help you to get the proper tips and guidance in motherhood. Alright, let's stop wasting time and find out further about our topic today.
The Main Types of Breastmilk Storage Bags
You have several options to choose from according to your needs, budget and preferences. These storage bags are highly recommended in order to ease mothers to store their breastmilk after being excessed. In general, there are two types of breastmilk storage bags that you can easily find at pregnancy products stores and baby products stores. They are very affordable and can be used depending on your needs. These are the main two types of breastmilk storage bags:
Reusable Breastmilk Storage Bags
This kind of bag is suitable for long time usage. They are safe for the environment since they are BPA-free. It means your and your baby's health would not be affected by the materials used in producing these bags. Other than that, the fact that they are obligated to be made from food-grade silicone contributes to the reason why you should get this product. These storage bags can also be sterilised, just like what mothers usually do with their baby bottles and pump components. They are highly durable and suitable to be used for a certain period of time. 
Disposable Breastmilk Storage Bags
A disposable breastmilk storage bag serves the same purpose as its name. It means that you can use it once and dispose it after using. Since they can only be used once, you wouldn't have to clean them after using them. Other than that, they are also BPA-free, which is suitable to be used for babies. They are usually sterilised before being sold and less space is needed if you want to carry them with you.
Why Should You Get a Breastmilk Storage Bag?
The name itself gives the reasons why you should get one. A breastmilk storage bag is very useful, especially for working mothers. Sometimes, they did not manage to find the time to feed their babies. With the existence of these bags, they are can be stored in the fridge and later can be reheated. Other than that, women who are travelling too, are highly recommended to get these bags. For instance, if you are on a road trip, you can get one bag containing your breastmilk and feed your baby. As simple as that. There is no need to think about where to store your breastmilk or having to breastfeed your baby in public. Lansinoh is the best baby store product that has a variety of options that would fulfil your wants and needs.